EV
ENTS
CDF will not be hosting any events until the COVID-19 threat is over. CDF is interested in online fundraising propositions using Facebook & Zoom platforms. Kindly email secretary@cdfcharity.org to organise and initiate fundraisers.
To provide transportation facilities for every single Cancer & other terminally ill patient at the time of their treatment. Enabling a comfortable return & dignity without them getting exposed to infectious diseases when traveling in public transport. Contributing to a world leader in Cancer Research the Peter MacCallum Cancer Center to find a cure for Cancer
---
CDF Charity made possible by Royal Flying Doctor Service
---
Our
Story
When renowned actor and public personality in Sri Lanka Cyril Dharmawardana was diagnosed with stage IV lung cancer, he was grateful to receive the best care in Australia. Having witnessed the sad disparity of medical facilities in Sri Lanka & Australia he envisaged to provide a service that gave dignity and comfort to terminally ill patients at a time of pain and suffering. A facility that extended a helping hand to underprivileged communities experiencing financial hardship due to deep-rooted poverty. Within a year of Cyril Dharmawardana's sad passing in November 2013 his vision was made a reality by initiating and creating The Cyril Dharmawardana Foundation.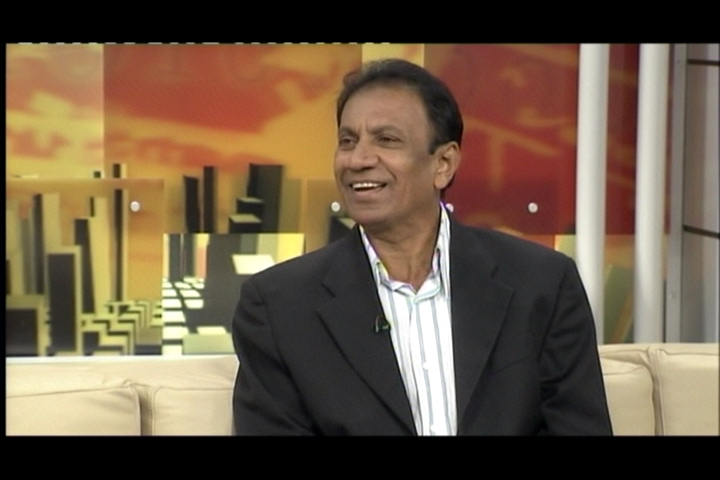 Cyril Dharmawardana Foundation (CDF) is an Australian based Non - Profit Charity organisation with the primary focus of assisting terminally ill patients with their transportation requirements between Hospital and home during their treatment. This is provided free of charge regardless of distance the patient need to travel. This facility currently operates in the Southern and North Central regions of Sri Lanka as well as to the main Cancer hospital in the Western Province of Colombo. With ongoing donor support, CDF plans to implement and extend this facility to other Cancer hospitals.
Reality for terminally ill patients after treatment is to travel long distances back home by Public transport in the Developing World. Often on dusty roads under unhygienic conditions. These patients have difficulty travelling physically due to illness and financially due to poverty, some would rather lie on a concrete floor in a hospital to recuperate or forgo meals to save for bus fare. CDF has pioneered the only Free Non-Emergency Ambulance service outbound from hospitals to homes.
CDF supports Peter Mac's world -renowned cancer research which is committed to development and breakthrough discoveries of effective treatments and management of cancers improving the quality of life of those battling with life threatening illnesses impacting the whole community. CDF has supported through volunteer activities at Peter Mac's fundraisers and continue to make donations annually
Sponsoring operational costs of Ambulances - Marketing and Advertising
By signage and logos for a single Ambulance or a number of Ambulances are available. Involving CDF as the Charity partner for a long term project and events – CDF will be the beneficiary of profits of raffles etc. or by making a monthly contribution.
Since CDF is a DGR charity, Gifts & Donations are Tax Deductible.
Setting up a standing order
For your chosen amount as a donation. Birthdays,Death Anniversary – for selected special day / days or a period of time in a month or year can be dedicated (birthday, anniversary or in memory of someone) to make a contribution or on behalf of loved ones. A meaningful way of remembering a loved one or friend is to make a donation in their memory.
Instead of flowers
Many families like to honour those close to them by requesting donations to a charity close to their hearts in lieu of flowers at funerals of loved ones. If you wish to support CDF in this special way we will be happy to arrange personalised envelopes to be sent to the funeral or memorial service. Most funeral organisers will be happy to arrange this on your behalf
Organise a Birthday/Anniversary fundraiser to CDF using online platforms such as FACEBOOK
You can create a Fundraiser from your FACEBOOK account by selecting Raise Money for a Non Profit. Then you can Select CDF charity by typing to select Cyril Dharmawardana Foundation. Follow the prompts and enter the target amount and create your fundraiser by writing a little description. Please contact secretary@cdfcharity.org for any images or description you need. CDF is a Registered charity where all donations will automatically transferred to CDF. All you need to do is invite your FACEBOOK friends to Donate and Share. CDF is a Tax deductible charity.
Donations will ensure the survival of this much needed facility helping those in a desperate predicament of terminal illness to receive the highest level of quality care at a vulnerable time, as well as provide employment to dedicated staff- ambulance drivers and patient carers, helping their families to escape the poverty cycle.
Donations/Investments are fully protected by the CDF insurance partner Continental insurance PLC and backed by DIMO agents for Mercedes Benz & Toyota in Sri Lanka.
CDF (Cyril Dharmawardana Foundation Inc.) is a DGR (Deductable Gift Recipient) Charity. All gifts & donations above $2 are tax deductable.
How you can help us
Just call at
+61432977791

to make a donation